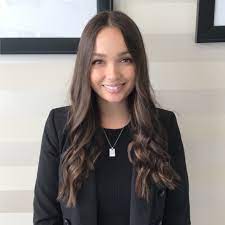 Lauren completed her Bachelor of Laws/Bachelor of Science at the University of Notre Dame in 2020. She completed her Graduate Diploma of Legal Practice at the College of Law in 2021 and has been admitted in the Supreme Court of Western Australia since 17 December 2021.
Lauren has experience instructing and appearing in the Western Australian Magistrates Court, District Court, Supreme Court and Court of Appeal. She has experience in a range of complex criminal law matters.
She is well versed in advocacy after having appeared on numerous matters involving sexual offences, traffic offences, assault, dishonesty, drugs, white collar crime and restraining orders.
In her current role in the criminal law division at Forbes Kirby Lawyers, where she is involved with all of its criminal matters, Lauren appears on a daily basis in all criminal jurisdictions, as well as working in restraining orders and civil matters including regulatory matters, confiscation matters, civil litigation and Criminal Injuries Compensation claims.
Lauren is a member of the Criminal Lawyers' Association of Western Australia.