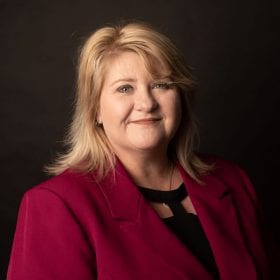 Lisa joined Tiyce & Lawyers in June 2019 from a leading South Coast firm where she practised predominantly in family law. Lisa has helped many clients to navigate and settle their family law matters in the most cost effective and efficient manner possible. She assists clients with compassion and professionalism to make informed decisions about the division of their property and in the best interests of their children
Lisa is a skilled negotiator in relation to parenting and property issues and is of the view that if at all possible, the best approach is one that does not include a courtroom. When the need arises, Lisa is a capable advocate and represents her clients in the Court with conviction and strength.
Lisa communicates effectively with her clients with empathy while assisting them to identify and work through their legal issues. She understands that a relationship breakdown can be one of the most stressful and unstable times in a person's life, often fraught with uncertainty and confusion. Lisa's work in her previous career as a health professional has strengthened her interpersonal skills assisting her to compassionately and confidently guide her clients through the family law process to its conclusion, allowing them to move forward independently and with confidence.
Lisa has worked with clients in many complex parenting and property matters in her role as a family law solicitor. She previously sat on the steering committee of the South Coast Family Law Pathways Network and participated in the Domestic Violence Practitioner Scheme to provide support and advice to those affected by family violence.