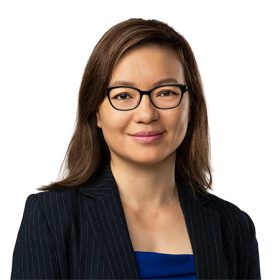 Lisa provides clear advice across tax law, superannuation and trusts to reach her clients' goals. With a strong understanding of the constant changes in revenue law and the super industry, she finds the best opportunities for her clients based on practical experience.
Lisa thrives on cutting through the complexity of tax, trust and superannuation law to get the results her clients need. Her passion for influencing legal policy means she is engaged with evolving legal issues, from new developments in state taxes to examining the ATO's current auditing focus.
Career highlights
Saving an SMSF trustee more than $12 million in penalties and costs after rectification with the ATO.
Successfully negotiating with the NSW Office of State Revenue for payroll tax contractor exemptions on behalf of prominent real estate franchises.
Advising on R&D tax incentives, promoter penalties and submissions to ATO.
Delivering significant tax and duty savings on the restructure for sale of shares of over $70 million to a foreign-owned listed company.
Reducing GST assessment of $600,000 to nil for a partner on sale of property.
Advising Australian residents on the tax implications of international entities under CFC, transferor trust provisions and the repatriation of foreign investment entities to Australia including disclosures made under the ATO's tax amnesty, Project Do It.