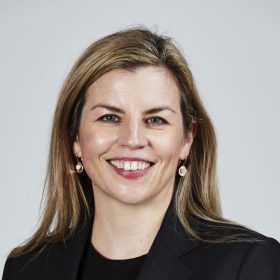 Lucinda Watson is a special counsel in Moulis Legal's Brisbane office, providing strategic insight and expert knowledge in large scale information and communication technology (ICT) outsourcing transactions, complex procurements, and health-related product acquisitions. Lucinda adds great value to the business of our cross-border, commercial, government procurement, and intellectual property clients in both the public and private sectors.
Lucinda has over 15 years of experience in contract/risk management, IP, data protection, privacy and dispute resolution. Lucinda's role includes:
Drafting approaches to market and complex contracts and agreements, including licence agreements and funding arrangements.
Advising on tender evaluation processes.
Assisting with the negotiation of contracts, and providing related advice.
Advising on the management of procurement processes and transactions.
Appropriate risk management/mitigation strategies and procedures for process integrity (probity).
Lucinda's client experience ranges from large government organisations, to telecommunications, Big 4 accounting firms, software and pharmaceutical companies. She has extensive knowledge of major commercial procurements in Australia and internationally, gained from previous positions including Counsel, Global Technology & Sourcing with the in-house legal department of BP (London) and as a senior associate in one of Australia's largest national law firms.
Lucinda's current focus is on working with Commonwealth Government clients under our Whole of Australian Government Legal Services Panel arrangements, and on special projects for State and Territory governments and private sector clients. As well as her core work in ICT procurement, she is experienced in health-related product acquisitions, health and sports technology, data protection, privacy and contractual disputes.
Outside the office, Lucinda enjoys yoga and spending time with family and friends.