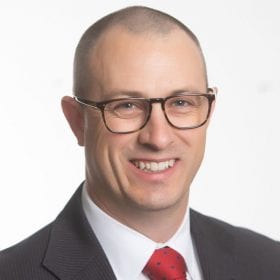 Malcolm Campbell is a Principal/Director within Coleman Greig's Commercial Advice team - having joined the firm as part of our 2019 amalgamation with Dooley & Associates Solicitors. 
With over 20 years' experience across business, commercial, workplace and estate planning law, Malcolm has successfully represented a diverse and growing list of businesses, associations and organisations and has developed a comprehensive understanding of the challenges faced by those operating within today's commercial landscape.
His wide-reaching experience allows Malcolm to quickly develop a strong understanding of his client's needs, get to the core issues and put in place well thought out and effective strategies to help them achieve their objectives in a timely, effective, and commercially sound manner.
 
Through his utilisation of a down-to-earth, people-centric approach, Malcolm ensures that his clients receive practical 'real world' guidance and solutions, regardless of the matter at hand.  With professional qualifications spanning a range of commercially-relevant areas including economics, law and corporate governance, Malcolm's clients regularly benefit from his eclectic knowledgebase. 
Malcolm possesses an in-depth knowledge of the unique challenges faced by businesses - particularly those located within the Greater Western Sydney region. Malcolm has a vested interest in delivering strong outcomes for local businesses, both through his role as a commercial lawyer, and via his ongoing involvement in the local business community. Malcolm is also a Fellow of the Governance Institute of Australia (FGIA). 
He is an engaging speaker, regularly presenting webinars, seminars and workshops to a wide range of audiences, from not-for-profit organisations and charities through to top tier firms and peak body groups such as LawCover, the College of Law and Legalwise CPD seminars.
For over ten years Malcolm, has been an active supporter of the Save Our Sons charity, a role which has seen him help raise public awareness and much needed funding for research on Duchenne Muscular Dystrophy.