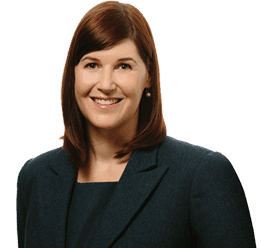 Expertise
Marita is an Accredited Family Law Specialist. She has practised exclusively in family law since 2001.
Marita combines a thorough understanding of the law with a practical and realistic approach to resolve even the most intractable family disputes.
She is a skilled negotiator and advocate for her clients. Where a negotiated outcome is not possible, Marita uses her extensive knowledge and experience to act assertively on behalf of her clients in court proceedings.
Marita's clients value her professionalism and her understanding and caring approach. She is committed to the highest levels of client service.
Marita practices exclusively in family law in the areas of marriages and de facto relationships. She assists people with a range of matters from legally complex disputes involving businesses, trusts and complicated superannuation issues, to straightforward settlements and parenting matters.
Her expertise includes an in depth knowledge and experience in superannuation matters.
Marita advises and represents people in relation to:
Property and financial matters
Parenting and children's arrangements
Superannuation, including self-managed superannuation funds
Spousal maintenance
Child support
Financial Agreements including pre-nuptial agreements
De facto cohabitation agreements
Divorce.
Marita is trained in mediation and collaborative law and is a member of Relationships Australia's Lawyers' Panel.
Marita is a member of the Family Law Specialisation Advisory Committee of the Law Institute of Victoria.
---
Qualifications
Law Institute of Victoria Accredited Specialist – Family Law
Bachelor of Laws (Honours) – The University of Melbourne
Bachelor of Arts (Honours) – The University of Melbourne
---
Membership
Family Law Specialisation Advisory Committee
Relationships Australia Lawyers' Panel
Law Council of Australia – Family Law Section
Law Institute of Victoria – Family Law Section