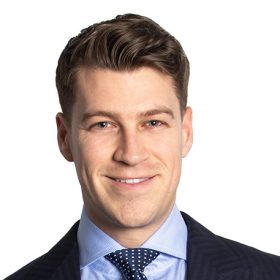 Matthew is a Partner at Morrisons Law Group, based in Wollongong, NSW.
Matthew has been practising exclusively in criminal and traffic law since his admission as a Solicitor. After graduating the University of Wollongong with a Bachelor of Laws and a Graduate Diploma in Legal Practice, Matthew commenced working at Morrisons. Matthew was made a Partner in 2018.
Matthew regularly appears before the Local and District Courts in NSW in all types of criminal and traffic offences. He has also regularly instructs Counsel in the NSW Supreme Court and Court of Criminal Appeal.
Over time, Matthew's practise has gradually moved towards appearing in more complex criminal proceedings. This has included charges of Murder, Kidnapping, Tax Fraud and large scale Drug Supply/Importation. 
Matthew is a member of NSW Young Lawyers and has previously been a general delegate for the Criminal Law Committee. He has previously contributed to a number of written submissions by NSW Young Lawyers on criminal law reform.
In 2017, Matthew was identified as an Accredited Specialist in Criminal Law by the NSW Law Society. In 2018, he was appointed to the Criminal Law Specialist Accreditation Advisory Committee, a committee that is responsible for setting and marking assessments for solicitors applying to be accredited specialists. 
Due to his passion for advocacy, Matthew also assists students at the University of Wollongong, being a moot judge for their Law Students Society advocacy competitions and helping students prepare to take part in competitions representing the University. In 2018, Matthew created "Morrisons Moot", an advocacy competition at the University of Wollongong sponsored by Morrisons. The competition is designed to encourage and foster aspiring advocates in criminal law. 
City
Regional New South Wales