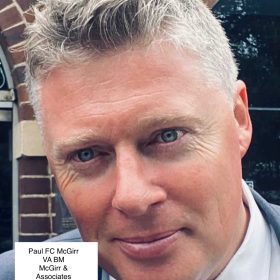 Principal, Paul FC McGirr VA BM of McGirr & Associates is renowned as one of the leading criminal law advocates in New South Wales. Paul is a decorated former NSW Police officer and senior prosecutor and has been involved in law enforcement and criminal defence for well over two decades. He is a tireless and dynamic solicitor advocate in and out of court, never afraid to give frank and fearless advice to clients or make difficult submissions on their behalf. He has also been a member of the Law Society of NSW's Criminal Law Committee on a number of occasions over the last decade.
McGirr & Associates has a particular specialisation in criminal defence law and civil litigation with a lengthy track record of successful results for clients particularly against law enforcement agencies. McGirr & Associates has appeared in some of the highest profile criminal matters in the state. Appearing in all law courts in New South Wales nowhere is too far for us to travel and we have an extensive country circuit practice in addition to our city and interstate practice. These testaments have been confirmed by not only peers and media agencies involved in the reporting of such matters. In fact, one major publication has ranked Paul McGirr as one of the state's top criminal lawyers.
Further to this, McGirr & Associates is on all major panels for the Legal Aid Commission, including the serious indictable panel and Children's panel.
Senior associate Robert Candelori has worked with Mr McGirr for ten years in numerous complex matters and associates Justin Drew, Simon Long, Thomas Ryan-Fulwood and Nicholas Kelly, have developed McGirr & Associates into a thriving and successful practice.
McGirr & Associates is also passionate about representing members of the community who have had their rights abused by law enforcement agencies such as the NSW Police, the Federal Police, Corrective Services and Local Municipal Councils. This practice focuses on civil litigation, the second limb of the firm.