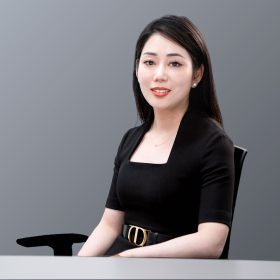 From her unwavering commitment to her clients to her people-oriented approach to the law, Mengpei Gao is the embodiment of what it means to be a lawyer at Ascent Lawyers. Her firm commitment to practicing law is motivated by a strong desire to help people. She fundamentally believes that a good lawyer must be reliable and able to think from the client's perspective.
Mengpei believes that by never making empty promises to her clients and always giving her clients a full picture to make decisions, she is able to give her clients legal solutions that are truly worry-free! With a strong compassion for her clients and a passion for the law, she attends to her matters with an intense yearning to help people with her legal knowledge. This is further exemplified in her pro bono cases to ensure the disadvantaged have fair and just access to the law.
Mengpei mainly practices personal injury matters, migration appeal matters, and family law matters.  She always thinks from the client's perspective and is keenly aware of her clients' worries and concerns. Mengpei's experience and success have earned her the trust of clients who seek her advice and skills. Clients like Mengpei for her compassion, professionalism, and client-orientated attitude.
As a Principal solicitor for the firm, Mengpei has created a people-centric culture at Ascent Lawyers. She believes that a contemporary law firm must fully utilise the most innovative legal technology to bring more value to clients.
When she is not working, Mengpei leads an active lifestyle. She likes hiking, playing badminton and roller skating.