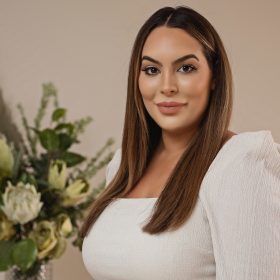 Natalia Tasic is the Director of TASIC Legal, a boutique law firm based in Perth specialising in criminal law and restraining order matters. 
About 
Natalia has practiced exclusively in criminal law and restraining order matters. She is well versed in Court advocacy after having appeared on countless matters involving serious assaults, sexual assaults, dishonesty charges, drug offences, restraining orders for both applicant's and respondents. She also has considerable experience in successfully negotiating her clients' charges, resulting in matters being downgraded or discontinued entirely, as well as experience in conducting bail hearings, sentencing matters and trials across the Perth metropolitan area and in regional jurisdictions. 
Prior to establishing TASIC Legal in 2021, Natalia was the Senior Criminal Lawyer at a boutique criminal law firm in Perth. She later became a Senior Associate at a private law firm in Nedlands, where she gained an invaluable opportunity to lead the criminal law division from its infancy. 
Achievements
Natalia's knowledge and expertise in criminal law were recognised in 2018 when she was listed as a Criminal Law Rising Star for Doyle's Guide. She was nominated as a Criminal Law Rising Star by senior level criminal lawyers and barristers, and was one in fifteen practitioners elected nationwide. 
In 2022, further recognitions followed as:
TASIC Legal was voted as being one of the Leading Criminal Defence Firms in Western Australia.
Natalia was included in the list of leading West Australian Defence Lawyers; and
Junior Practitioner at TASIC Legal, Rachel Porter, was also nominated as one in five Criminal Law Rising Stars.
Testimonials
https://tasiclegal.com.au/results-testimonials/
"I cannot express enough how much I respect and admire Natalia Tasic. She went above and beyond what I expected a criminal defence lawyer to do. As a support for someone who was trying to navigate the legal world, I saw firsthand how difficult and stressful it was for them to make sense of what was happening.

That was until we were recommended to contact Natalia. From our first meeting, I knew she was the lawyer for us in this matter. She knew exactly what to do from a legal standpoint and she cared about the outcome. I'm a hard person to impress, but she, without a doubt, knows her way around the law, is a lawyer who is not easily intimidated, and is eloquent and professional is a court room.

If you have an issue relating to criminal law, Tasic Legal is your only choice for a lawyer who will stand by you, believe you and defend you with passion, the best knowledge and professionalism."