Payne Clermont Velasco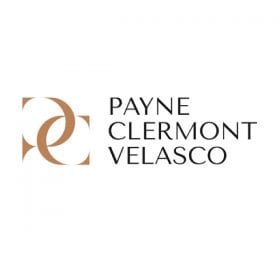 Payne Clermont Velasco is home to a very able and highly experienced team of litigation specialists, each bringing their own particular area of expertise to bear for our clients.
The firm's founder and principal, Gregory Payne, has been practising law in Hong Kong since 1993 and has represented clients in numerous high-profile cases. Gregory is supported by a talented team including Partners, Adam Clermont, Jaerey Velasco, and ST Cheng. The firm has continued to grow in recent years, with new team members constantly adding to our expertise.
To find out more about our team's skills and experience, please take a look at their individual profiles below.
Our Work
We regularly act for both businesses and individuals, including in matters such as:
Helping victims of fraud to recover their monies
Resolving financial aspects of divorce (including tracing hidden assets)
Child custody issues (including international relocation of children)
Providing criminal representation for white-collar commercial crimes
Cross-border civil and commercial litigation
Our individual clients include those on modest incomes through to High Net Worth individuals, while our commercial clients include start-ups and small family businesses through to large multi-national corporations, across sectors including financial services, technology and logistics. We are open and transparent with our fees and work with our clients to create an affordable legal budget.
To find out more about the types of work we do, please take a look at our areas of practice.
You can also review a selection of the judgments we have secured for our clients.
What it's like to work with us
Our service is built around working closely with our clients to understand their goals, then using our knowledge and experience to accurately assess their legal position and options. This approach allows us to offer intelligently-tailored legal solutions that we are confident will match our clients' needs, with every step explained clearly and no detail missed.
We don't believe in 'one size fits all' legal solutions. Some clients are keen to avoid conflict, while others want to know we will be in their corner if it comes to a fight. With strong expertise in negotiation and alternative dispute resolution, as well as years of successful trial experience, we can deploy the right tactics for any situation, always staying focused on getting the best possible outcome for our clients.
Our lawyers speak English, Cantonese, Mandarin, and Tagalog. We also work with specialist legal translators as required, so whatever language you are working in, we can deliver a high-quality legal service without the risk of costly misunderstandings.
To discuss how our experienced team can help you to achieve the outcome you need, please get in touch.
PHONE: +852 2527 9538
EMAIL: enquiry@payneclermont.com