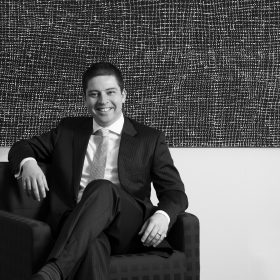 Ralphed is a leading senior junior in commercial litigation at the New South Wales Bar.
His expertise includes bankruptcy and corporate insolvency, building and construction, contract, competition and consumer law, equity and trusts, insurance, planning and real property.
His knowledge and expertise across a broad range of commercial practice areas has seen him act for and advise clients in numerous complex commercial matters in a wide variety of jurisdictions.
Since coming to the Bar, Ralphed has appeared in the Local, District and Supreme Courts of NewSouth Wales, as well as the Federal Circuit and Family Court, the Federal Court, the New South Wales Land and Environment Court, the Administrative Appeals Tribunal and the New South Wales Civil and Administrative Tribunal.
He has also appeared for Members of Parliament in public inquiries being conducted by the Independent Commission Against Corruption.
Ralphed is commended by his long-standing clients and instructing solicitors on his commercial and strategic advice, together with his advocacy, negotiation skills and judgment.
Ralphed was appointed a part-time Senior Member of the New South Wales Civil and Administrative Tribunal for the period 1 February 2021 to 31 January 2022 and was assigned to the Consumer and Commercial Division. During his appointment he heard and determined numerous matters concerning retail lease disputes, home building disputes, strata scheme disputes and general commercial disputes. Several of his decisions were published as unreported judgments.
Ralphed has also been an advocacy coach and instructor for the New South Wales Bar Practice Course for the last few years and is a mentor and tutor to more junior barristers.
Prior to coming to the Bar Ralphed was a solicitor at Atanaskovic Hartnell from April 2008 to December 2009. During this time Ralphed primarily acted for four former directors of James Hardie Industries in civil penalty proceedings commenced by the Australian Securities and Investments Commission (ASIC v Macdonald (No 11) [2009] NSWSC 287 and ASIC v Macdonald (No 12) [2009] NSWSC 714).
Prior to Atanaskovic Hartnell, Ralphed was a solicitor at Norton Rose Fulbright (formerly Deacons) in the Commercial Dispute Resolution Group from January 2006 to April 2008 and in the Corporate & Commercial Group from February 2005 to December 2005.