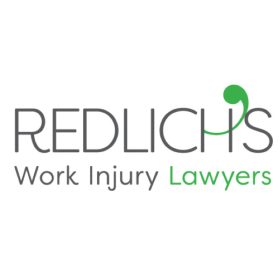 Redlich's is an award winning personal injury law firm assisting Victorians injured at work, on the road or in a transport accident, and in public place.  For more than 50 years, our expert lawyers and accredited specialists have been achieving excellent results for our clients.
Redlich's history spans back to the 1960s where founder, Peter Redlich AO, began his legal career representing injured workers. Redlich's namesake was passionate about making high quality legal service available to all member of the community. Previously known as Adviceline Injury Lawyers, Redlich's rebranded in 2022 and reconnected to its roots established on the foundation of helping those in need.
At Redlich's, we are committed to providing a service that focuses on our clients, allowing them to prioritise their wellbeing and what is important to them.  Our unique and personal approach ensures our clients are provided with exceptional and affordable legal representation throughout their legal journey.  
We offer a 'No Win, No Fee' service and, unlike many other personal injury law firms, we do not charge any uplift on fees so our clients can receive more compensation in their pocket.
We have a Regional and Metropolitan presence. Our offices are located in Melbourne CBD, Springvale, Melton, Epping, Latrobe Valley and Wangaratta and we visit Shepparton, Geelong and surrounds. We have teams fluent in Greek, Vietnamese and Mandarin/Cantonese.
For a free initial consultation, contact Redlich's on (03) 9321 9988 or submit an online enquiry today.