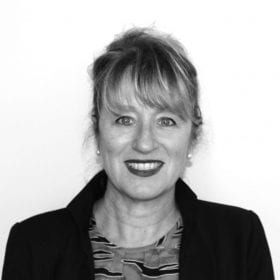 Background
Vivian Evans has been a Principal Director at UWE since 1990 and has developed a strong reputation in the areas of crime, commercial, equity and corporate litigation, wills, estate matters and family law.
Areas of Practice
Vivian is highly regarded as a solicitor in the following areas:
Criminal Law: Vivian has been involved in serious criminal matters for the past 25 years, including work with the Crime Commission of New South Wales. Vivian is experienced in all aspects of crime, ranging from white collar crime to conspiracy to murder, taxation matters, ASIC prosecutions, Commonwealth Prosecutions, fraud, drug matters, sexual assaults, serious driving offences, and assaults. Her work has been in all Courts, ranging from the Local Court through to the Supreme Court, Court of Criminal Appeal and the High Court of Australia.
Commercial law: acting for individuals, directors of companies, liquidators, administrators and trustees in bankruptcy, providing advice in commercial litigation and complex corporate matters. Civil Litigation: acting in jurisdictions that include; Equity, Professional Negligence, Commercial and Corporate matters, proceedings in the Local Court, District Court, Supreme Court, Federal and Federal Magistrates Court, and Court of Appeals.
Estate law and Equity: including estate disputes and family provision claims under the Succession Act as well as advice on Wills and Power of Attorneys.
Debt recovery and Insolvency matters: Vivian jointly owns and manages Capricorn Credit, debt recovery mercantile agents.
Family Law: Vivian started her career in Family law and has practiced in this area consistently throughout her career now assisting the Family Law team at UWE in complex property settlement and negotiations.
Results and Approach to Clients
Vivian takes an individual, practical, empathetic and client focused approach to each of her matters, promoting the firm objective to resolve matters as efficiently and cost-effectively as possible in achieving client results.