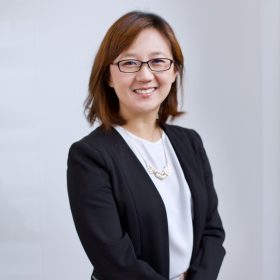 Joining Terracon Legal in 2020, Ying is the manager of our Wills and Estates practice and brings a breadth of experience in all aspects of succession law having specialised in wills, estate planning and deceased estates since 2014.  
Ying graduated with her double degree in Law and Science from the Australian National University in 2010. Following 5-years as a small business owner and professional photographer, Ying moved into a legal career that saw her work in firms that range from small to nationally-based firms, starting in commercial disputes and litigation but quickly moving into the practice area of Wills and Estates where she found her passion for assisting clients directly through sometimes very challenging situations. She advises clients on a wide range of wills and estate matters in the ACT and NSW. 
Ying is currently completing a Masters of Laws through the College of Law, specialising in Estate Planning and Deceased Estates. 
She has a uniquely empathetic approach with her matters and her clients, whether it be with tailoring their estate planning, or assisting families and executors in navigating the administration of deceased estates following the death of loved ones. Ying's estate planning practice is also informed by her experience in commercial law, including the thorough consideration of trust and company structures from an estate planning perspective. 
Outside of work, Ying is a mum to her 13 year old daughter Grace, 11 year old son Ethan and 3 year old furbaby Hugo. She loves baking all types of delicious treats, having picnics on a whim, and visiting the beach when there's a spot in the family's schedule!